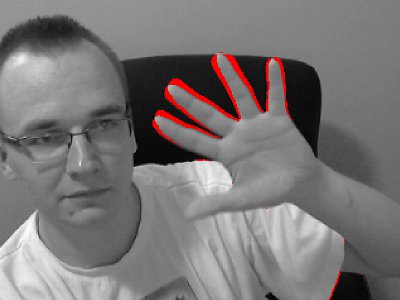 A week has passed since the formal buissnes start and opening Microdrift.There are no fireworks, investors lining up in queue and money falling from the sky. What a disappointment. A few hundred people have registered thanks to little advertisements, but only few stayed longer. The game requires some work. It was released prematurely.  I also discovered today that it does not work under IE. What a surprise … There are also positives. There are people who play. Thirty of them has clicked "Like" button and I found out more about advertising on the Internet. There is a long way ahead of me.
The next few days or even weeks, I will have to spend for some university work. Therefore Microdrift will have to wait a little bit, but maybe in the meantime I will do some small, charming projects. I have some ideas. Yesterday I discovered how easy you can use a webcam in an ActionScript. So today I bought a camera and quickly made ​​a simple motion detector. I intend to see if it can be fairly easily used to control the games! How about a rub wet beaver and make him do some odd sounds?

I open the lab page, where such fun stuff will he published. At first glance:
In order to enjoy it you must have a webcam, and I hope that's all. I was not trying to create a universal program, so because of  some "other" hardware configurations, it can not work to someone. Please forgive me in this case.